If You Ever Noticed Your Fuel Consumption Is Increasing, Having Oil Shortage, Smoke Coming From Your Engine, Vibration & Noise From Your Engine, Grab The Lubcon RESURS Engine Restorer Right Away!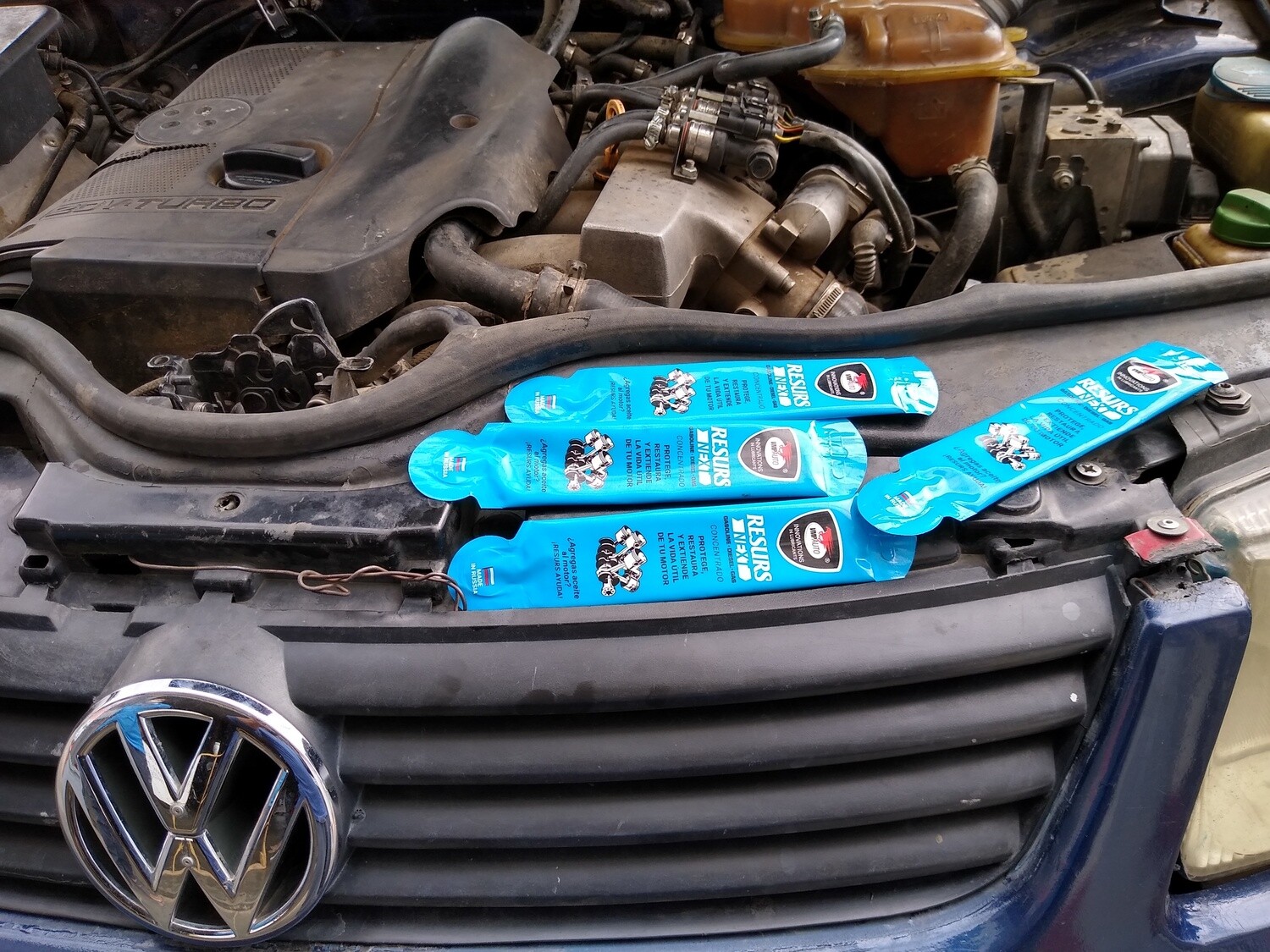 Best Way To Restore Your Engine Without Disassembling
Oil Additive Concentrate RESURS NEXT 17g. to eliminate oil burning. The novelty of Resurs Next 17 g. is that now for the restoration of worn parts with nanoparticles of tin, copper and silver, only one bottle of Resurs Next Concentrate 17 g. is needed, instead of 1 bottle Resurs Total 50g. before. Particles of the new product are so small and active that they do not settle in the pan, restoring the engine parts continuously. Indications for use: oil burning; over-consumption of fuel; low compression; vibration and noise; smoke; insufficient engine power. For gasoline and diesel engines.How to apply:1. Warm up and muffle the engine 2. Mix 200 ml of pure oil with the contents of the RESURS Next package. Pour the mixture into the engine oil system. 3. Run engine. The effect will appear after 150 km of run...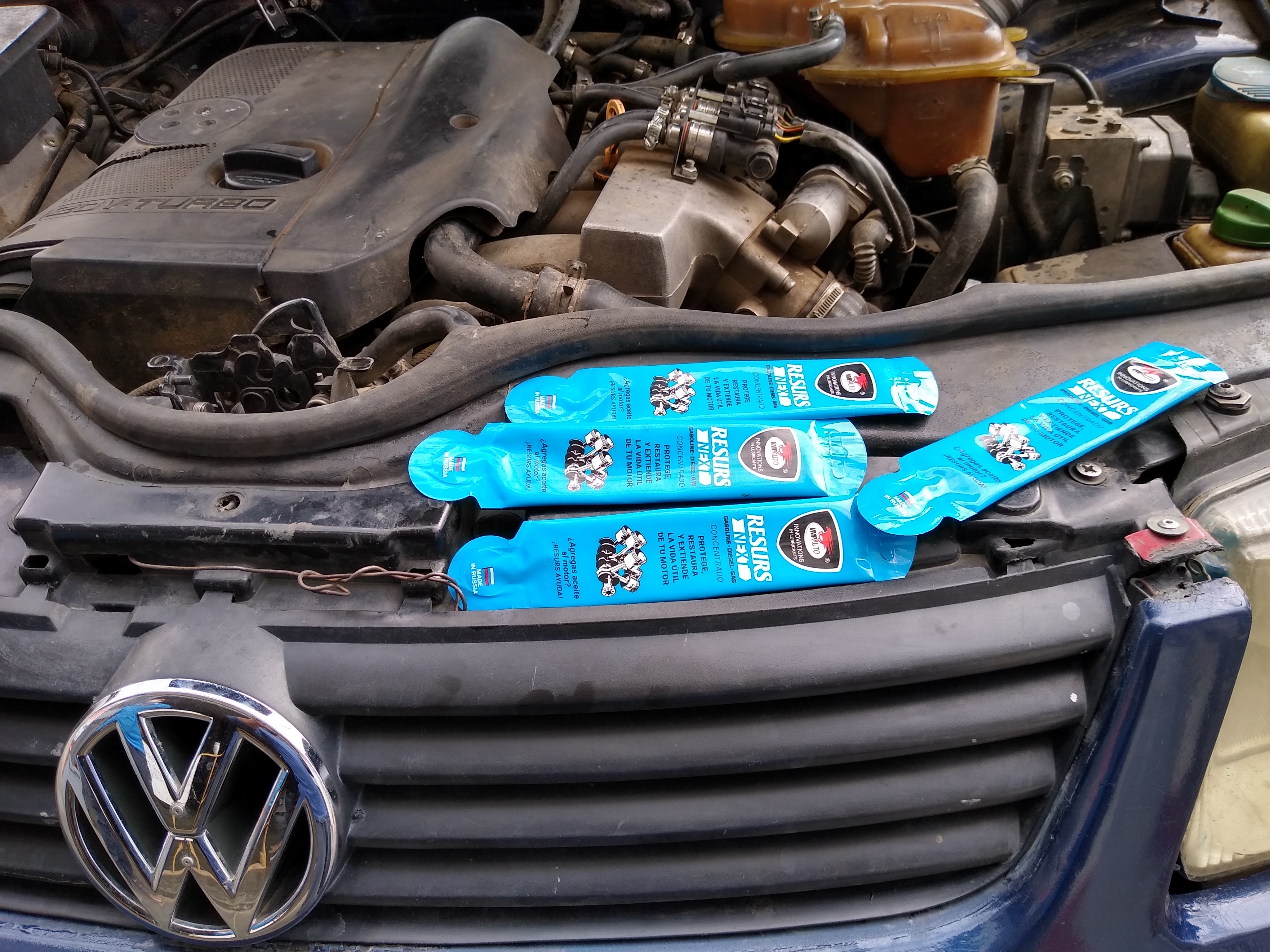 RESURS has already helped more than 10 million car owners in 50 countries.
You too should try it! Trick or treat! RESURS or overhaul!
⠀
RESURS gives the second life to your engine. Don't let your car die!

Did you also buy a High-Mileage Car? RESURS Engine Restorer is the perfect solution for used cars:
So nothing to worry about.
You can easily maintain car with high mileage in a healthy condition.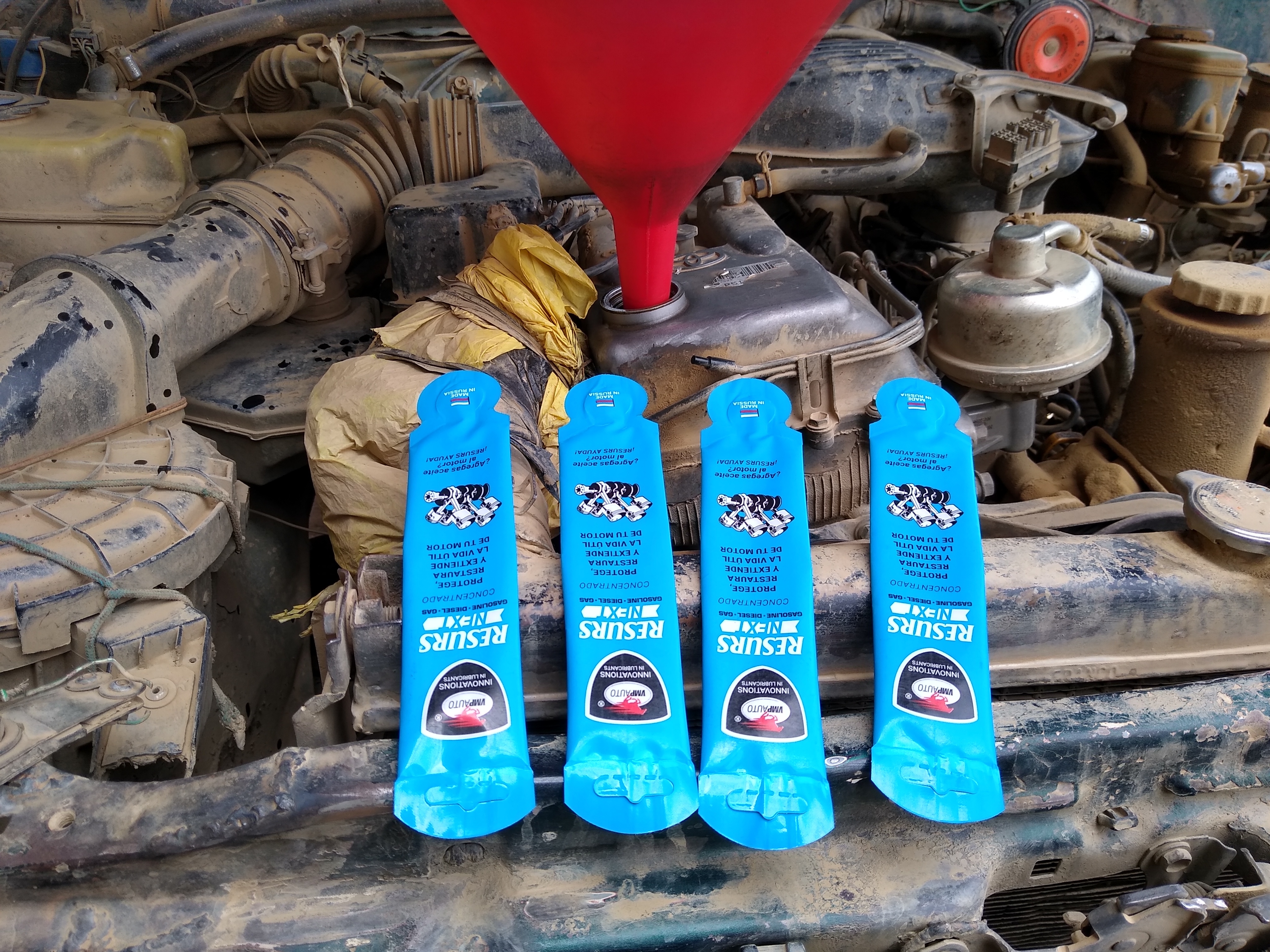 ADVANTAGES OF RESURS ADDITIVE OIL
Significantly reduces or totally eliminates oil shortage

Prevents dry friction under high loads, overheating and cold starts
Increases engine life if used regularly up to 2 times
Increases compression up to 50%
Reduces fuel consumption by 7-10 %
Cleans exhaust gases, reduces emissions of CH by 1,5 times
Reduces engine noise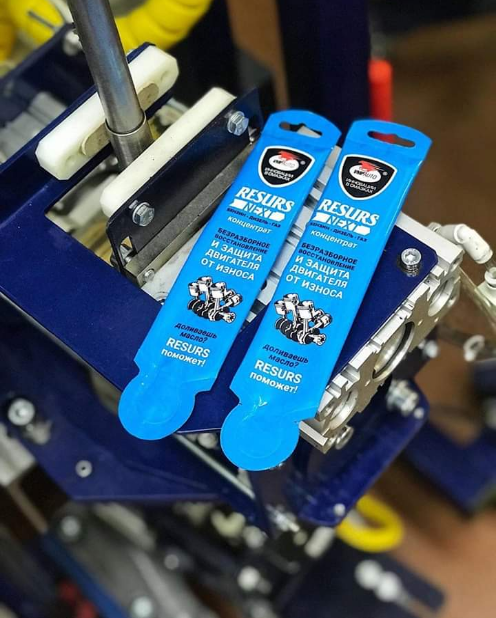 WHEN DO YOU NEED RESURS ADDITIVE OIL FOR YOUR VEHICLE
Uneven compression and Blue smoke
Vibration and noise from your engine
Insufficient engine power
Protect from wear: Protective effect when the milage is less than 200 000 km. Recovery effect when the mileage is over than 200 000 km.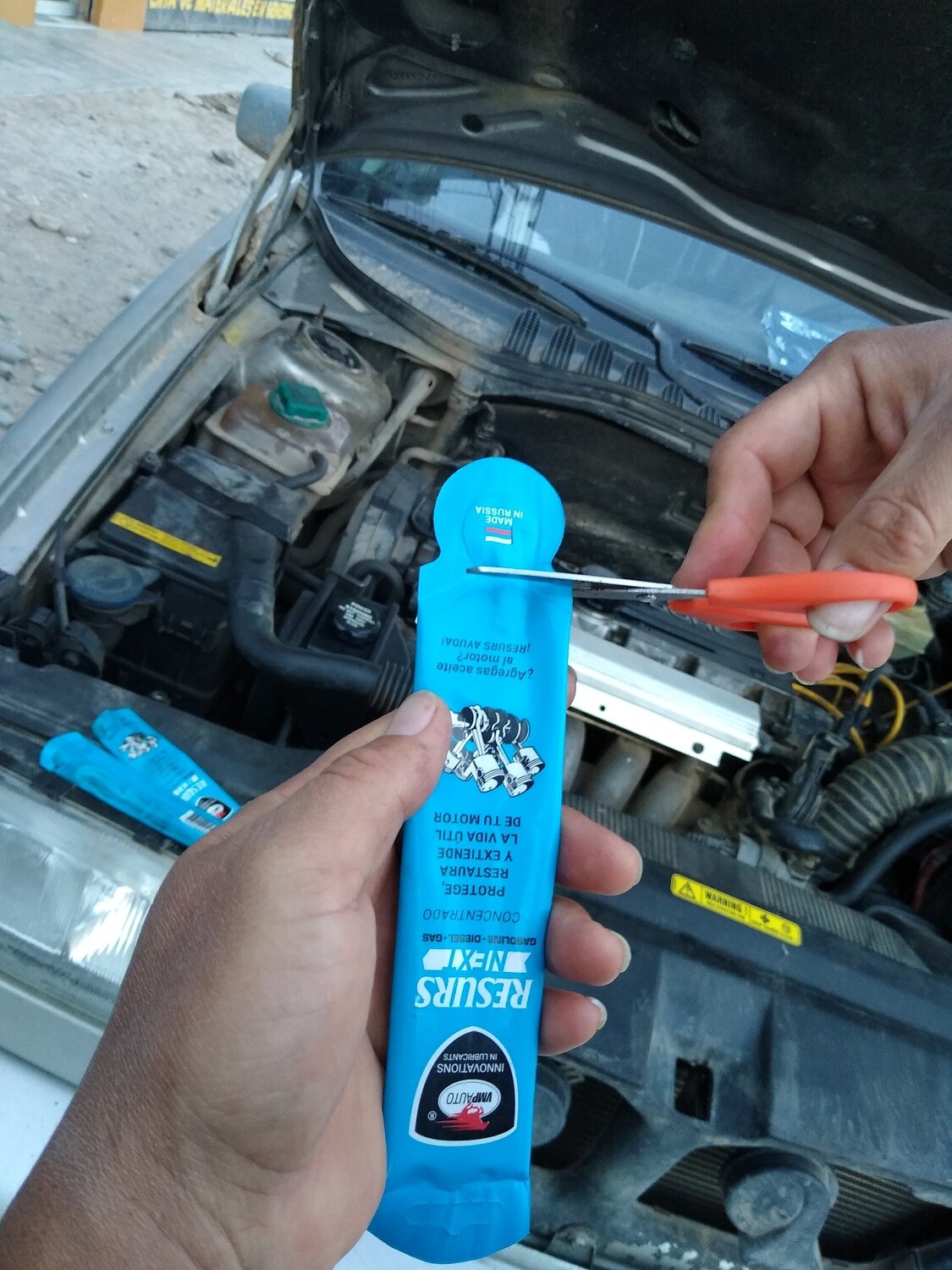 It's better to change the engine oil and filter.
Warm up the engine and turn it off;
Mix the product with 100-200 ml of oil per 1 sachet;
Pour RESURS mixture into the engine oil system;
Run engine at idle for 10-15 min; For the transmission - run under the load for 30 min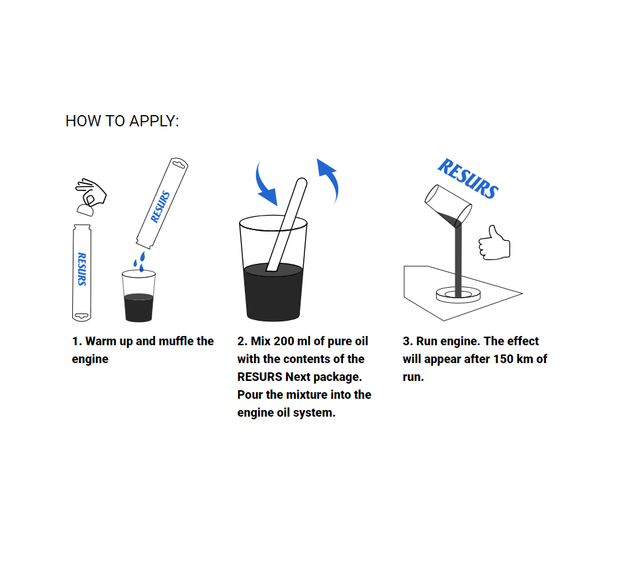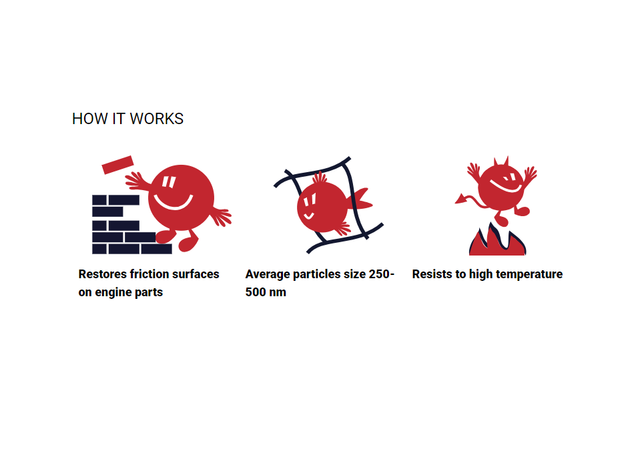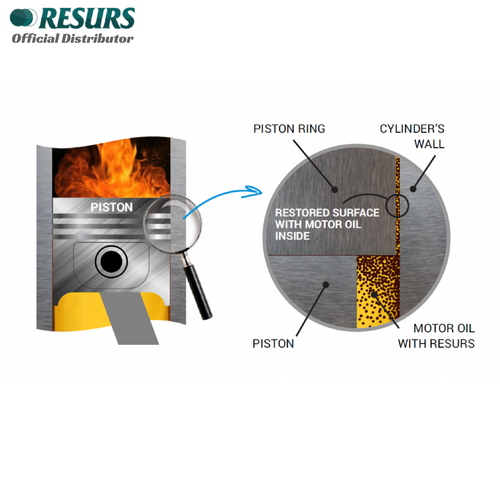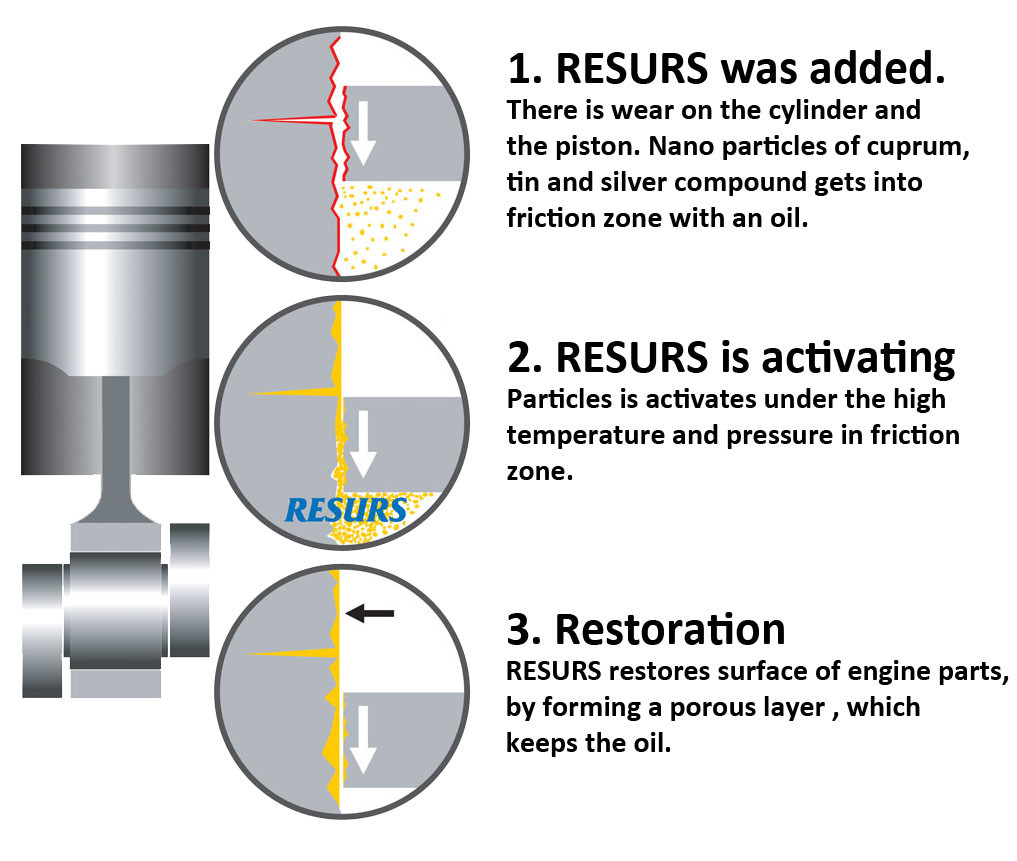 PROMO PRICE: 2 PCS #14,500
QUICK IMPORTANT NOTICE BEFORE YOU PLACE ORDER
Payment Method is Pay On Delivery. We send out ordered products based on trust.
Meaning we use our money to courier the product to your state and it won't be nice after the product gets to you and you don't receive it.
PLEASE DON'T ORDER IF you'll be travelling or out of town within the next 2-4 working days OR if cash is not readily available right now.
Thanks for your kind understanding
Cases Like: I don't have money, I travelled, I was just joking with the order and many other unreasonable excuses are heart-breaking and unfair. We use money to send the product via courier company.
Thanks for your corporation, you can proceed to place order if you are FULLY ready for it.
Fill the form below to place your order.
For Enquiry
call or whatsapp 08086301232