HOW TO GET RID OF HERMORRHOID (PILE) USING THE ANCIENT PILE CREAM AND HEMORRHOID TEA FOR BOTH MEN AND WOMEN!!!
WHAT ARE PILES (HEMORRPHOID)?
Piles is another term for hemorrhoids. Hemorrhoids are collections of inflamed tissue in the anal canal. They contain blood vessels, support tissue, muscle, and elastic fibers...
WHAT ARE THE CAUSES OF HEMORRHOIDS
You may be more likely to get hemorrhoids if other family members, like your parents, had them.
Pressure building up in your lower rectum can affect blood flow and make the veins there swell. That may happen from:
Pushing during bowel movements

Straining when you do something that's physically hard, like lifting something heavy

Extra weight, like obesity

Pregnancy, when your growing uterus presses on your veins

A diet low in fiber

Anal sex
It often caused by long sitting,greasy and spicy diet.
And drivers ,officeladies and men,pregnant women are mostly likely to suffer from Hemorrhoids.
However,70% of patients never take it seriously until it is much worse.

So we sincerely suggest that customer should pay more attention to hemorrhoid.
symptoms of people suffering from pile include;
A hard, possibly painful lump may be felt around the anus. It may contain coagulated blood. Piles that contain blood are called thrombosed external hemorrhoids.
After passing a stool, a person with piles may experience the feeling that the bowels are still full.
Bright red blood is visible after a bowel movement.
The area around the anus is itchy, red, and sore.
Pain occurs during the passing of a stool.
Piles can escalate into a more severe condition. This can include:
Excessive anal bleeding, also possibly leading to anemia.
Fecal incontinence, or an inability to control bowel movements
Anal fistula, in which a new channel is created between the surface of the skin near the anus and the inside of the anus.
A strangulated hemorrhoid, in which the blood supply to the hemorrhoid is cut off, causing complications including infection or a blood clot
Piles is classified into four grades:
Grade I: T

here are small inflammations, usually inside the lining of the anus. They are not visible.
Grade II:

Grade II piles are larger than grade I piles, but also remain inside the anus. They may get pushed out during the passing of stool, but they will return unaided.
Grade III:

These are also known as prolapsed hemorrhoids, and appear outside the anus. The individual may feel them hanging from the rectum, but they can be easily re-inserted.
Grade IV:

These cannot be pushed back in and need treatment. They are large and remain outside of the anus.
Cure hemorrhoids, anal fissure, prolapse of the anus.
Detoxification anti-inflammatory
Swelling and removing blood stasis
Promptly relieves itching, burning, and discomfort.
Removes putrid tissues and promote new tissue growth.
Shrinks swollen hemorrhoidal tissues.
PRODUCT COMPONENT COMPRISES OF;
Coptis chinensis, Scutellaria baicalensis, Phellodendron chinensis, Sophora japonica, Ulmus pumila, Calamine, Borneol, Glycerin, Stearic Acid, Vaseline, Triethanolamine, Ethyl Nipagin Ester, Purified Water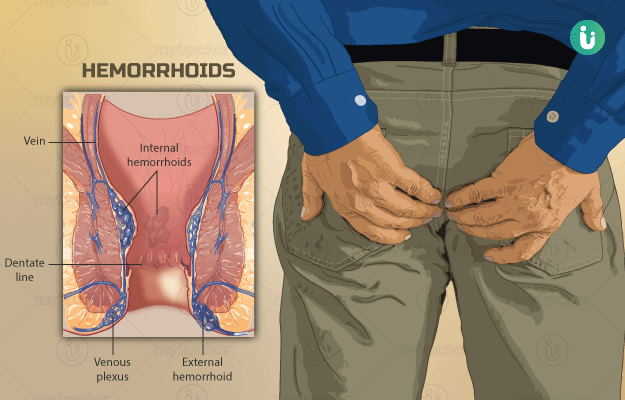 HOW TO USE/APPLY THE HEMORRHOID PILE OINTMENT...
Gently Clean the skin of your anus with warm water.
Patients with external hemorrhoids should apply the ointment directly to the anus.
Patients with internal hemorrhoids can be pushed into your anus with a pusher.
Use the product 2-3 times a day.
Cautions:Prohibited by pregnant women; sealed preservation
OUR NATURAL PILES HERBAL TEA for fast relieve from Piles (Hemorrhoids)
Tackles Internal & External Piles To The Root.
Instant Solution to Pile, hemorrhoids, anal fissure, prolapse of the anus.
Stops bleeding and pain, swelling and removing blood stasis fissures fast.
Shrinks swollen hemorrhoidal tissues. Heal anal fissures fast
Shrinks swollen hemorrhoidal tissues. Heal anal fissures fast
Removes putrid tissues and promote new tissue growth, and removes putrid tissues and promote new tissue growth.
Provides cooling effects that relieves the patient instantly
External use. Boil 1 tea bag, and take twice in a day and ensure is dissolves before taking. (1 tea can be used twice daily)
Note: Not Applicable for pregenant Woman
HOW MUCH IS IT?
The hemorrhoid herbal pile ointment treatment is #11,000 for 1 tube and 1 box of Hemorrhoid tea instead of #25,000.
NOTE:for more effectiveness, you need the combination of both the pile ointment and pile box tea.
PROMO PRICE FOR OINTMENT + HEMORRHOID TEA
#11,000
Don't wait untill price go back to #25,000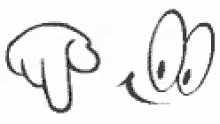 EVERY ORDER OUTSIDE LAGOS STATE WILL ATTRACT COMMITMENT FEE OF #1000 BEFORE WE CAN SHIP IT DOWN TO YOU AND THE REMAINING BALANCE IS TO BE PAID AT THE POINT OF DELIVERY TO AVOID FAILED DELIVERIES AS A RESULT OF UNSERIOUS CUSTOMERS.....THE ACCOUNT TO PAY INTO WILL BE PROVIDED WHEN WE CALL TO CONFIRM YOUR ORDER
Fill the form below to place order
1) Please do not order if you are not ready to receive your order within the next 3 to 5 working days.
2) If you are traveling or already travelled please don't order except you have someone that will collect on your behalf .
3) Please do not use someone phone or number to order.
4) If you do not pick calls from unkown numbers please don't order.
5) Please do not order for fun
6) We do not like i have spent the money before you bring it.
7) We do not like i have used the money for another thing.
8) Please make sure #11,000 is ready before you place order.
We are direct from factory so our price is cheaper than others
We personally check and test the product before dealing with manufacturer..We only choose high quality products.
We always make sure the 100% satisfaction of our valued customers.
We have customer support to assist you.
Fast Delivery,FREE shipping and Cash on Delivery .
Easy return policy and replacement for damage item due to courrier mishandling and factory error.(1-2) days
To place your order simply fill out the form below
For Enquiry
call or whatsapp 08086301232