Remove black and brown stain from crevices in your home.
Mold Remover Gel is the quick and easy way to remove tough mold stains.
The thick gel clings to and penetrates stains on kitchen sink, bathroom sink, tile, grout, showers, and tubs without harsh fumes or overspray.
FAST EFFECT

You can effortlessly get rid of those black and brown stains particularly on those sealed joints around your kitchen sink, bathroom sink, bathtub, veranda, window frame, caulk, and so on and make it ready to receive guests in no time at all!
Benefits of Mold Removal Gel

Wildly use, ultimate effective mold stain removal solution for a bathroom and household tiles, sinks, fittings, and sealants, etc.

No scrubbing working

Prevents mold growth from recurring

Kill bacteria and prevent germ

No more odor caused by bacteria, mold, and mildew

No toxic, no harm, safe to use

.

Easy to use and fast.
APPLICABLE FOR:

WINDOW FRAME
KITCHEN SINK
BATHROOM SINK
BATHTUB
CRACKS
WASHING MACHINE SLOT
And so on...
EASY TO USE

First, dry the place where will be used. Open the lid of the gel tube and press 3mm thickness on where the mold/mildew occurs. Wait for 8 hours then wipe it up with wet rag.

Don't wait untill price go back to #15,000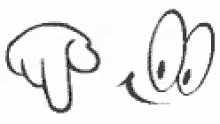 Fill the form below to place order
1) Please do not order if you are not ready to receive your order within the next 3 to 5 working days.
2) If you are traveling or already travelled please don't order except you have someone that will collect on your behalf .
3) Please don't use someone phone or number to order.
4) If you don't pick calls from unkown numbers please don't order.
5) We don't like have spent the money before you bring it.
6) We don't like have used the money for another thing.
7) Please make sure #10,000 is ready before you place order.
To place your order simply fill out the form below
For Enquiry
call or whatsapp 08086301232